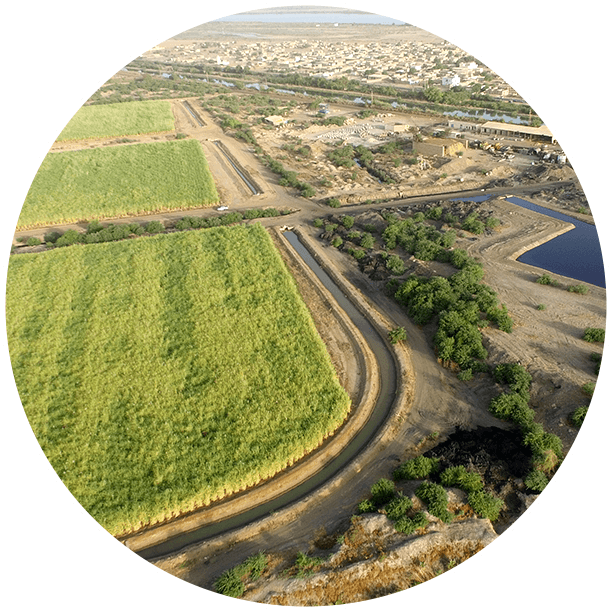 The Senegalese Sugar Company (CSS) extends over more than 12,000 ha in the
valley of the Senegal River at the gates of the city of Richard-Toll. The agro-industrial complex of the CSS, unique in Senegal, enables to carry out all the
cane processing operations into refined sugar.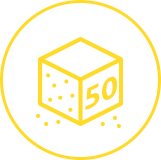 experience in the
cultivation of sugar cane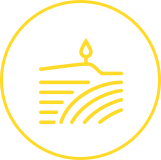 of usable
agricultural area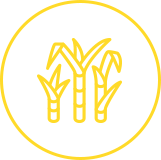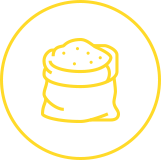 of sugar
produced per year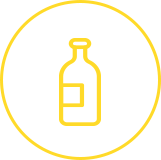 pure alcohol
produced per year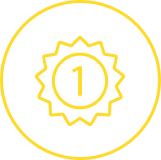 Top private employer
of Senegal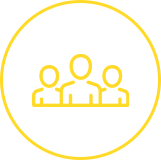 Being the [largest] private employer in the country, CSS has sought excellence through the development of human capital and investment in technological innovation. In all production sectors, the shareholder has not skimped on the means to [acquire] equipment and materials resulting from the latest innovations, [which has enabled the company to be among the first in the world in terms of sugar cane production yield per hectare].
Indeed, technological innovations in all production sectors are becoming increasingly important so as to meet the challenge of performance and quality of services. And thanks to the funding injected into research and greater interconnection between the company and the research centers, convincing results have been obtained. Presently, CSS is the market leader with considerable yields of sugar cane per hectare.
At the managerial level, Senegal's self-sufficiency programs in sugar, KT 150 and KT 200 were the pretext for profound changes in human resources. Targeted recruitment of young talents trained and working in Europe, eager to return [home], as well as quality training plans, have helped increase industrial yields to place the CSS among the most successful sugar industries in Africa. 
The results achieved in recent years sufficiently indicate the relevance of such strategic choices. Regarding the products such as sugar and alcohol, good results have been recorded. As ongoing strategies, the CSS has launched brown sugar on to the market, [with a B to B and B to C marketing development vision. The product is highly appreciated.
The "Laboratoire Arieh MIMRAN" (Arieh MIMRAN Laboratory) which will be inaugurated soon aims at positioning itself as a reference laboratory to support agricultural production and sustainable development in Senegal and in a broader perspective in West Africa.
Enjoy our "Souki", "Sunu Suker" and "Brown Suker" flavors
which will make your family and guests be delighted.